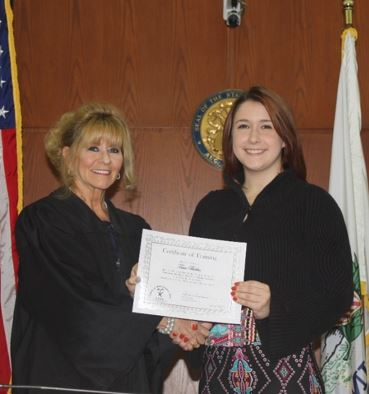 Tessa Botka
Aurora University
Master's in Social Work specializing in Child Welfare and School Social Work
Graduating May 2020
Before pursuing my masters, I was attending law school and working in a law office. In the office I enjoyed talking to people and getting to know the stories of our clients. I found that everything I liked about working in the law office was more on the social work side.
Social work is a hard job. Most people who go into the field, don't go into it for the money or for the gratitude. They're empathetic people who care about others.
I like working with kids at my CASA internship. It's so much more than you would think about. We see a lot of different cases. We deal with mental health, domestic violence, and substance abuse. In a typical internship you might see or work with one situation. It's unique to work here, because we see so much. No day is the same, no two cases are the same. I also love that I get along with everyone here. I've built relationships with the other interns, staff, and those on my cases. After CASA, I'll be working my next internship in a school environment. I'm hoping to work with older kids and want to work in child welfare with an alternative or low-income school.
Interested in learning more about our intern program? 
CASA of River Valley
3200 McDonough Street
Joliet, IL 60431
815.730.7072
© CASA of River Valley   All rights reserved.

CASA of River Valley is a United Way agency, a recipient of the Will County Community Development Block Grant and a member of the National CASA Association. CASA of River Valley is an Equal Opportunity Organization.