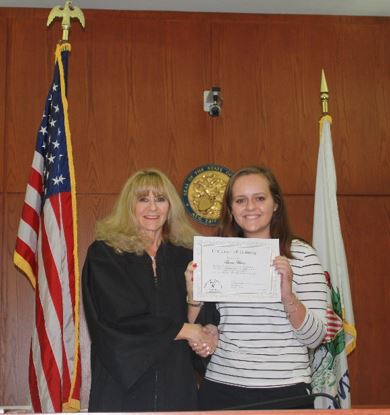 Laura Blum
Master's in Social Work
University of St. Francis
Graduating May 2019
I knew I wanted to work with kids, but I didn't want to be a teacher trapped in a classroom all day. I decided to pursue social work, since it allows you to work with many different groups. Social workers aren't just people who snatch children away from their parents. They are there to help the children and their families. I knew this field was how I could help children outside of the classroom.
My internship with CASA is an amazing experience. It's very hands on. At other internships you might just watch a supervisor and shadow them, but here I actually work cases. I'm not running around getting coffee and dry cleaning, I'm working directly with the children and their families. At CASA, I see the things I learned in class play out in real situations.
As a part-time advocate supervisor, I've learned how to lead others in how to handle cases. I have to be much more hands off and delegate, but I've seen that if I give them the chance, our advocates develop to become stronger volunteers. In the future, I'd love to stay with CASA as an Advocate Supervisor. I'm passionate about what I do now with CASA.
Interested in learning more about our internship program? 
CASA of River Valley
3200 McDonough Street
Joliet, IL 60431
815.730.7072
© CASA of River Valley   All rights reserved.

CASA of River Valley is a United Way agency, a recipient of the Will County Community Development Block Grant and a member of the National CASA Association. CASA of River Valley is an Equal Opportunity Organization.