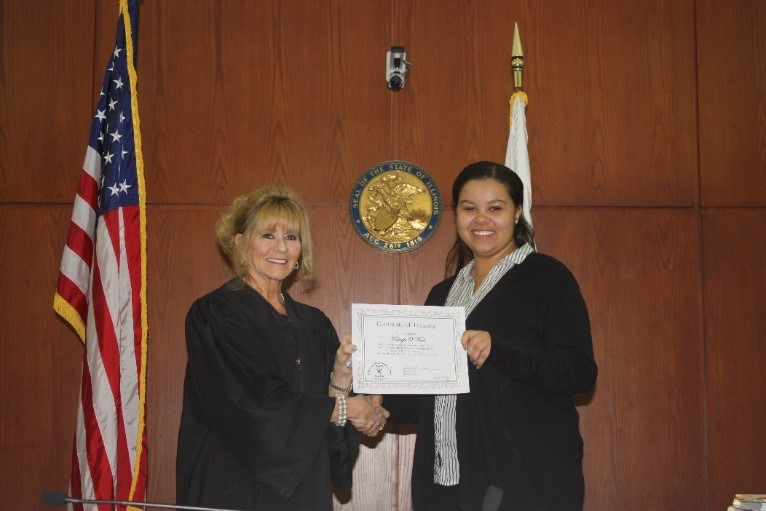 Kaleigh O'Neal
Aurora University
Master's in Social Work specializing in Child Welfare and Forensics
Graduating May 2019
My senior year of high school, I became really close with my social worker. I decided to pursue social work because I wanted to be able to help children the way my social worker helped me. Children are a vulnerable population, they're little and people don't listen to them. I wanted to be their voice and speak up for them.
Social workers aren't appreciated for what they do. We're at the bottom of the totem pole. They're typically looked down upon and underpaid, but its social workers who are there in crises. Social workers do important and draining work. It's hard to come home and not think about what happened during the day. We just want to help people succeed and we care about those that we work with.
 With CASA, everything we do deals with social work. We work directly with children and with the courts. We help people who need it, especially the kids. I love my internship at CASA. There's nothing that I don't like. I've learned more than I ever had in my classes and I'm learning hands on. I've met great people and have helped a lot of people. Kaitlin (CASA intern manager) has taught me a lot and I really look up to her and our program director Denise. I want to be just like them. After I graduate, I'm thinking about working for DCFS, CASA, or joining AmeriCorps.
Interested in learning more about our intern program? 
CASA of River Valley
3200 McDonough Street
Joliet, IL 60431
815.730.7072
© CASA of River Valley   All rights reserved.

CASA of River Valley is a United Way agency, a recipient of the Will County Community Development Block Grant and a member of the National CASA Association. CASA of River Valley is an Equal Opportunity Organization.