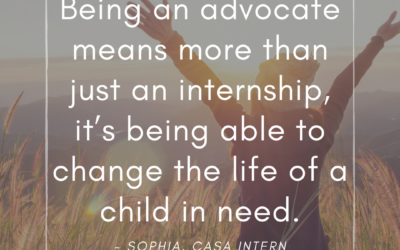 Having the pleasure to intern at CASA was so incredibly fulfilling. Being an advocate means more than just an internship, it's being able to change the life of a child in need. Seeing the look of excitement on the children's faces when you visit them each month is profoundly rewarding, and knowing you're doing everything in your power to give them a fighting chance allows you to live a life of purpose and leadership.
read more
CASA of River Valley
3200 McDonough Street
Joliet, IL 60431
815.730.7072
© CASA of River Valley   All rights reserved.

CASA of River Valley is a United Way agency, a recipient of the Will County Community Development Block Grant and a member of the National CASA Association. CASA of River Valley is an Equal Opportunity Organization.